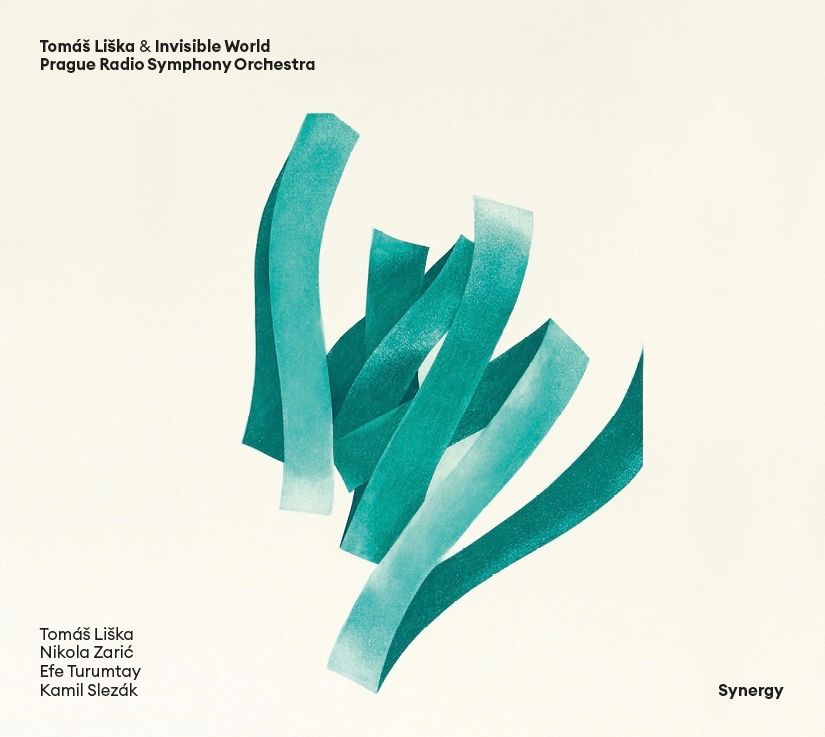 Tomáš Liška presents his latest album titled "Synergy." This masterpiece came to life through a unique collaboration between the band Invisible World and the Czech Radio Symphony Orchestra, for which Tomáš Liška composed the entire musical material.
"This record and the entire process of its creation have been a significant challenge for me. When I accepted the offer from the Czech Radio Symphony Orchestra, I had no idea of the scope of what I was getting into. Writing for a symphony orchestra was a journey that became the destination. And you know what's great? When I play the recording after dozens of listens, I still get shivers down my spine..."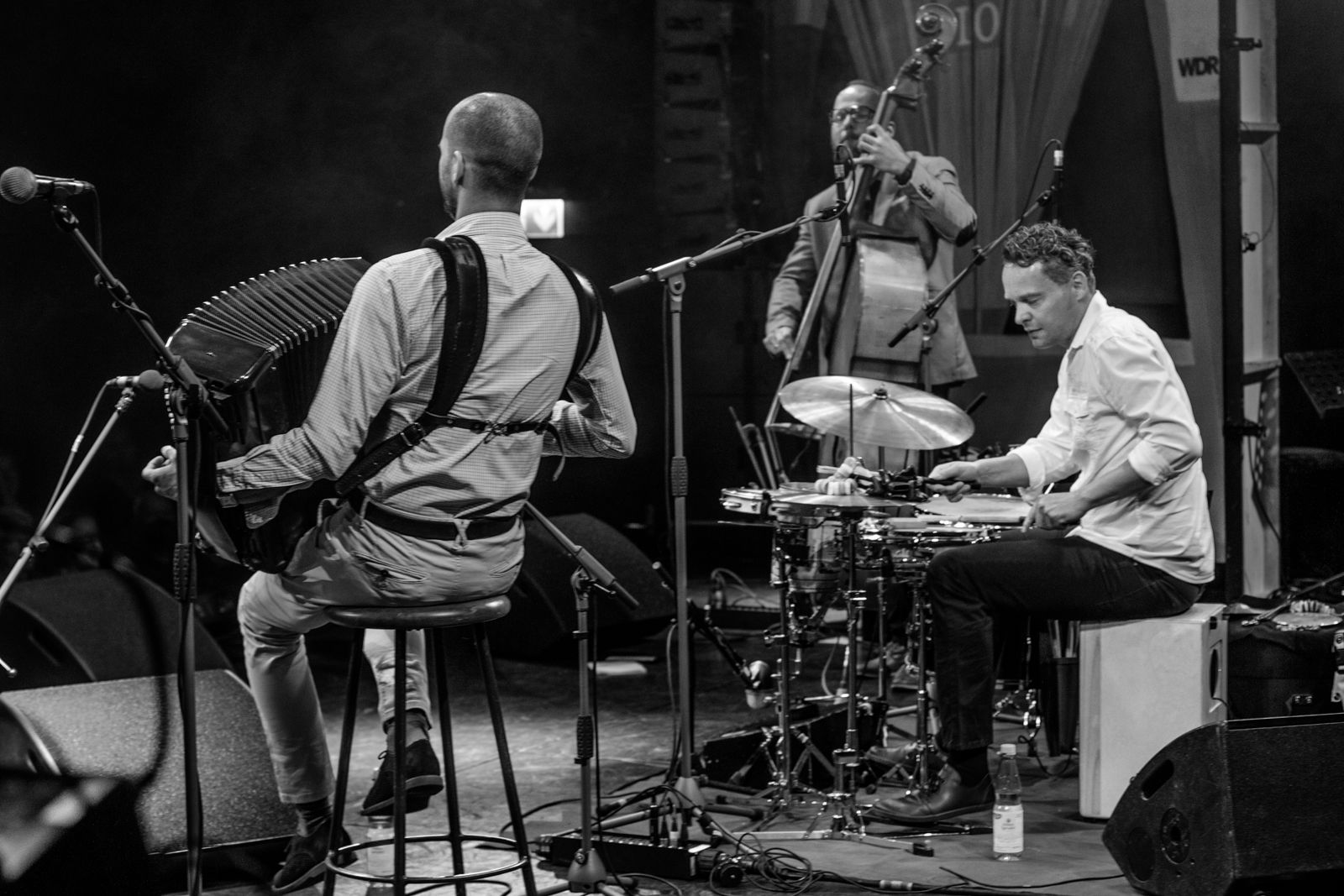 Live recording & interview from Rudolstadt Festival 2022 in the link here.
Thank you Antje Hollunder, it was super nice to speak with you about our music!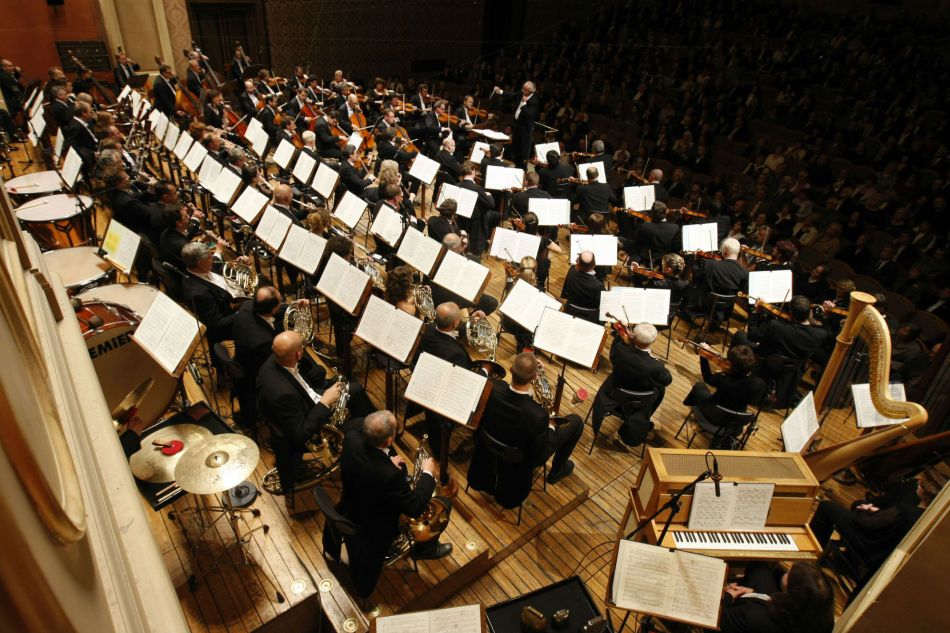 Tomáš Liška has arranged selected compositions for the Prague Radio Symphony Orchestra, thus enhancing the rich palette of moods and colours that emerge from the strong melodies around which the players of his quartet elegantly glide with relaxed improvisation.
Liška's band, called Invisible World, consists of outstanding international instrumentalists Efe Turumtay from Istanbul, Nikola Zarić from Serbia and Kamil Slezák from the Haná region of Moravia. With these musicians, Tomáš Liška never stops looking for interesting interactions of cultures and instruments.
The mature original music thus mixes elements of jazz, world music and inspiration from the South Sea and South-Eastern regions of our continent.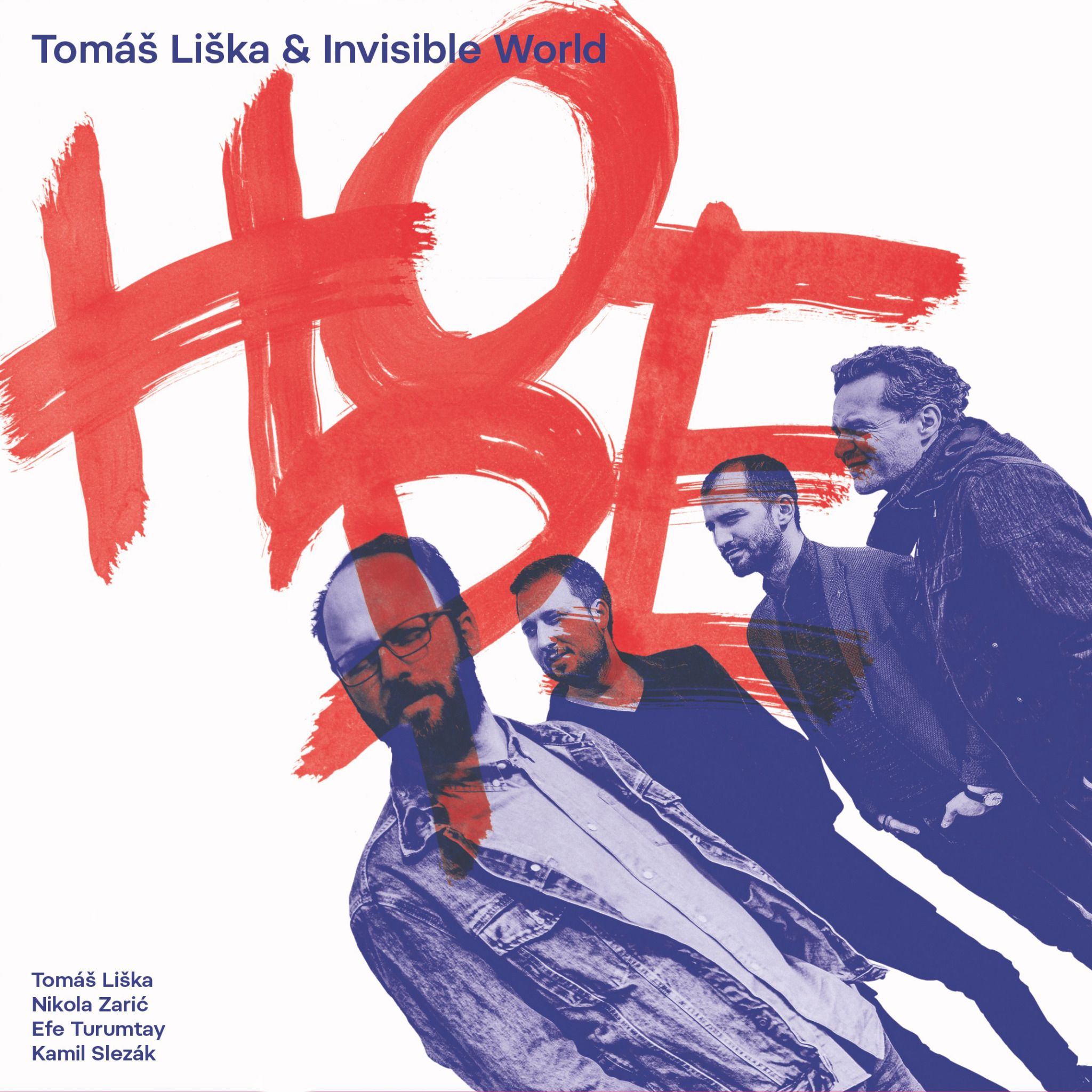 Only a select few Czech musicians can claim the honor of being nominated for a Czech Music Industry's Anděl Award for every one of their albums. One of them is the pre-eminent Czech bassist Tomáš Liška, now releasing his fifth album, 'Hope' with his group.
As with his previous releases, Liška offers a canvas of pure, transparent instrumental music structures built on strong, captivating melodies rather than bringing attention to elaborate solos. The resulting musical space allows for elegant, free improvisation, benefiting from a rich palette of moods created by Liška's outstanding international ensemble: the Serbian accordionist  Nikola Zarić, the Turkish violinist Efe Turumtay, and the phenomenal Czech drummer Kamil Slezák.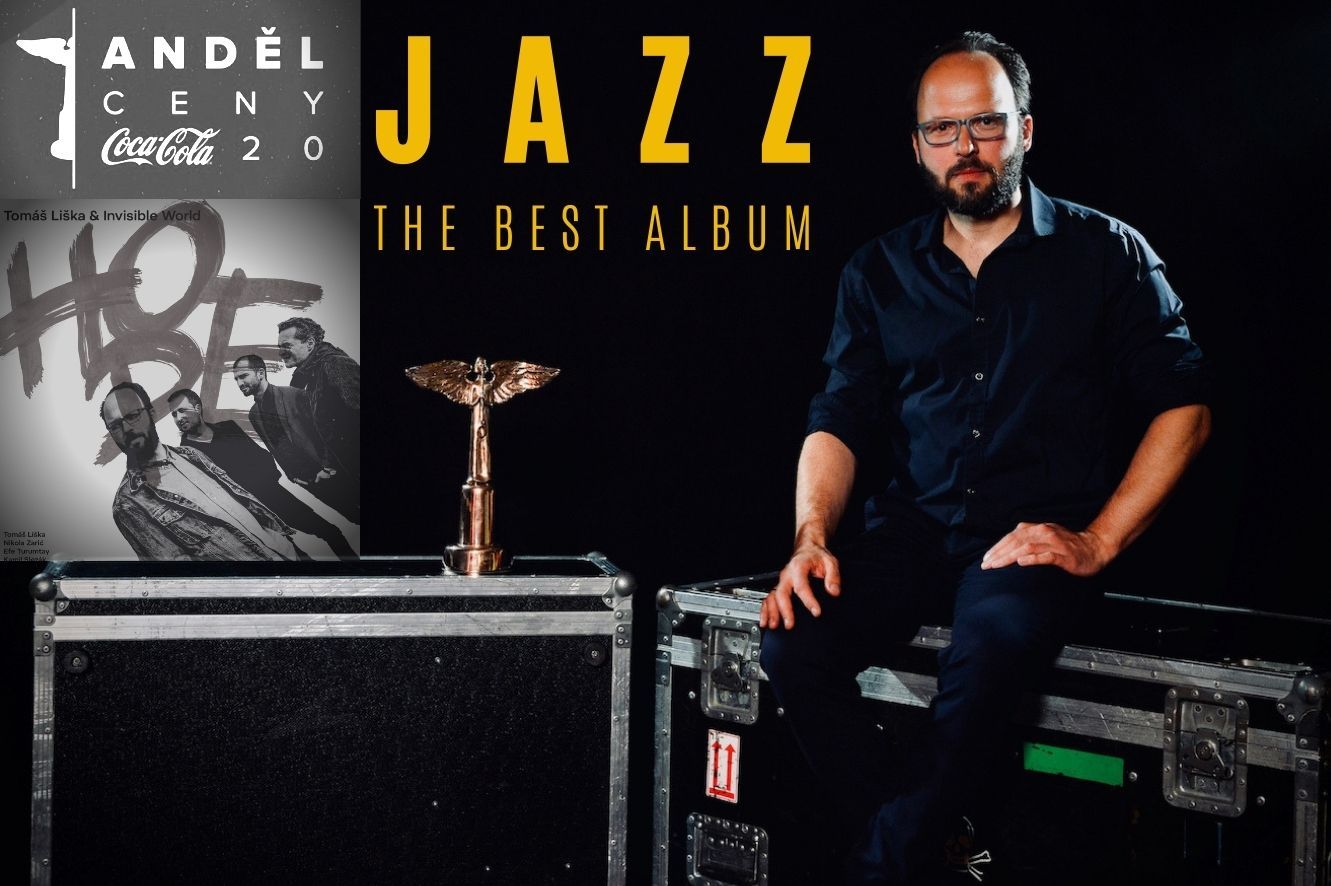 CZECH MUSIC AWARDS - WINNER !!!
Tomáš Liška & Invisible World is the winner of Czech Music Awards 2020!
Album Hope is the best jazz album in category of Jazz!

CZECH MUSIC AWARDS NOMINATION
We're super excited to announce that our record Hope has been nominated for Czech music award Ceny Anděl in the jazz category. Yipeee!
BRAND NEW OFFICIAL VIDEO 2021
HEMI MUSIC AWARDS 2021 NOMINATION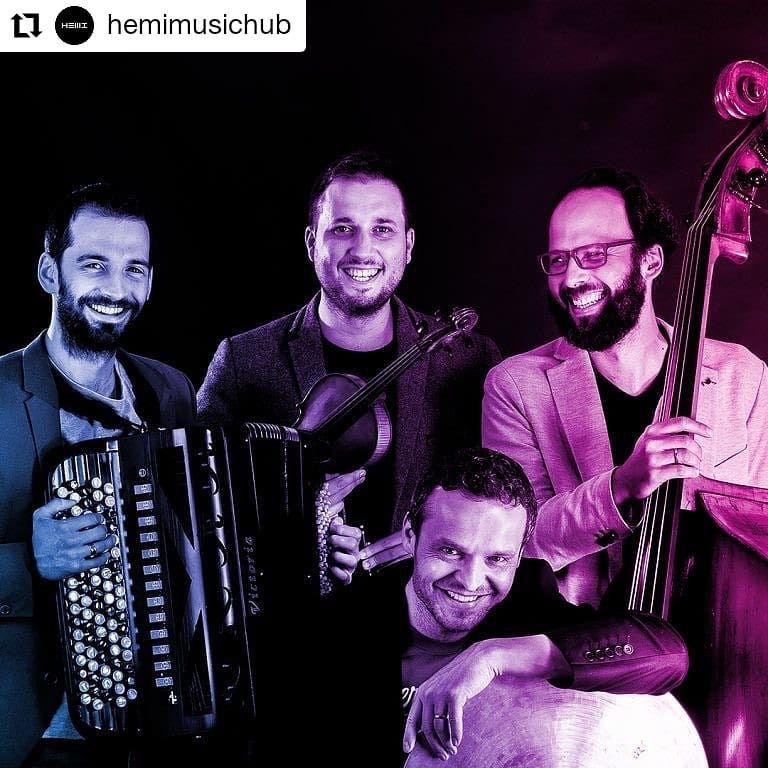 BRAND NEW OFFICIAL VIDEO 2021 by BRIGID COLLINS
ONLINE STREAM RELEASE CD CONCERT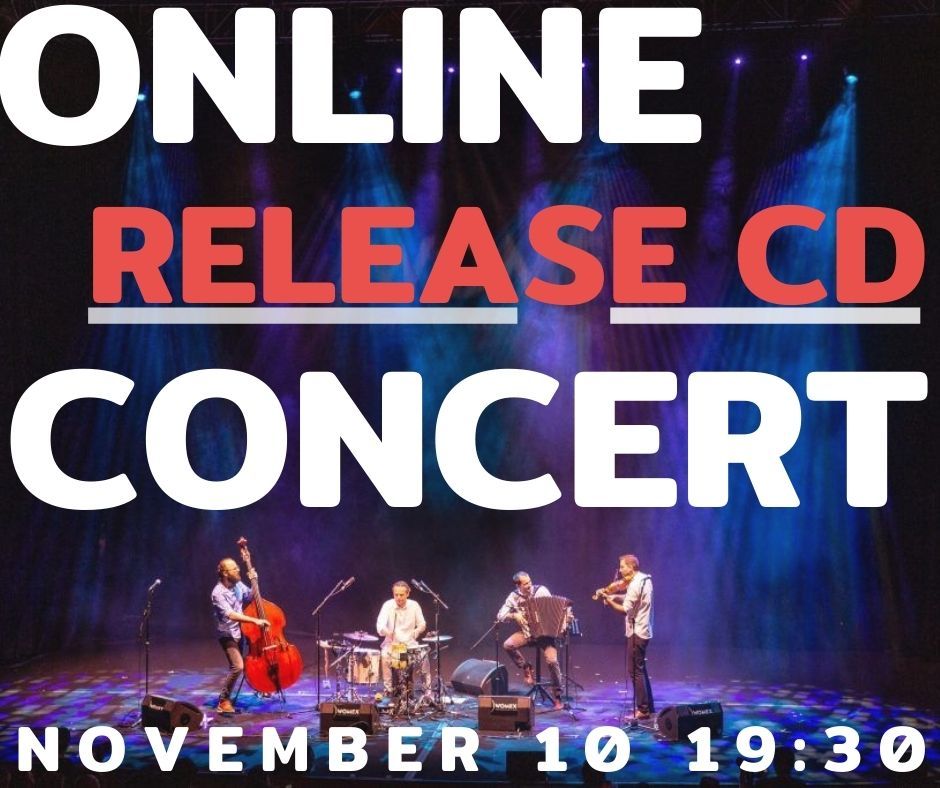 THE LINK WILL BE ANNOUNCED HERE (soon)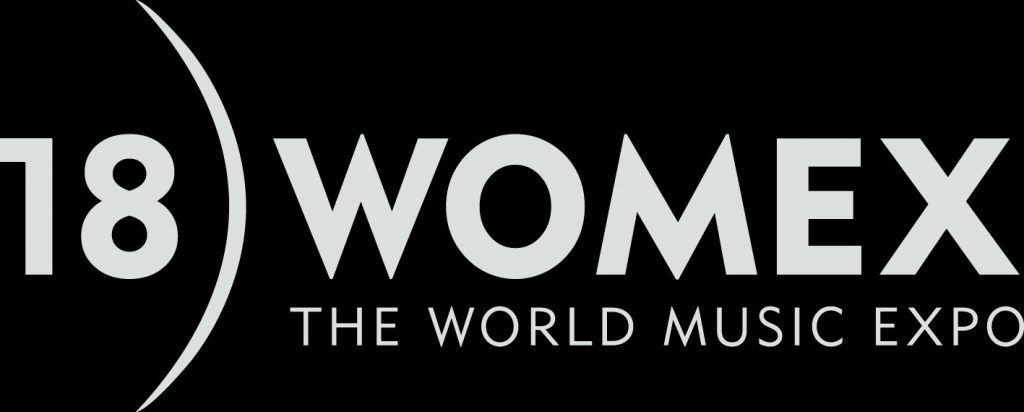 "Eastern European flavours with a Parisian jazz air"
The group's sound is sometimes reminiscent of a Perisian café band, thanks largely to the instrumentation of accordion, violin and bass. Drums and electric guitar add textures making the music less folksy and, while mainlyinstrumental, the album contains a little singing that breaks it up nicely.
Apart from a beautifully rendered Turkish folk song, all tunes are Liška's and display a jazz-like approach to composition.
Nikola Zarić's accordion is a wonderfully affective acco
mpaniment instrument and bears most of the responsibility for harmony while occasionally taking flight with a virtuosic solo.
Much of the melody is taken by Efe Turumtay on violin and betrays influences of classical, Balkan and other music from further east, while David Drůžka's guitar solo in 'Kalimba' even reminds one of the playing of Ali Farka Touré.
This really is an album from many places, but its diversity never feels forced and, instead, is woven carefully into the fabric of the music.
Tom Newell, Song Lines (UK), December 2017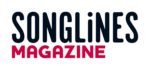 A sophisticated blend of New and Old World influences, including Turkish violin, Balkan accordion and a pinch of tango nuevo. The result leaves as much space for listeners as for the musicians. A great opportunity for music adventurers.
Petr Dorůžka (World Music Journalist & Explorer)
"It was one of the most pleasant concerts in the history of this festival that reveals a high level of musicianship, understanding and absolute sincerity in the compositions.
We still receive so many positive feedback from people who came over to attend."
Amro Salah, Director of Cairo Jazz Festival